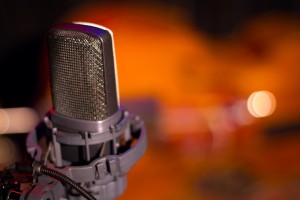 Media producer with concentration in music – Producer, composer, sound engineer, arraingier, videographer, photographer, guitarist and educator.
Among the artists he worked with are Sarah Blacker, Brothers McCann, Jago Thorne, Nikolas Metaxas, Ethan Brosh, Danielle Miraglia, Gadi Caplan, Mor Ben Yakir, Adam Rosenwach, Rebel Express, Yoni Draiblate and many others.
As a kid Daniel was always very compelled to music, starting keyboard lessons for the first time when he was 6 years old.
Even though his exposure to music at that time was limited, he was always intrigued by it.
"Even as a child when I listened to music I saw in my mind lines and patterns reacting to the music, and I followed them in my head trying to understand the relationship between them in the magic of music".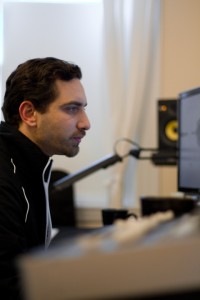 Daniel started learning guitar at the age of 12, with main focus on rock and metal shredding techniques. while in high school he played in his high-school band, while participating in different rock, progressive, metal, and Funk fusion projects.
At the age of 18 he joined then Israel defense force as an artillery soldier, not losing his musical ambitions, but wanting to give his share to society the best way he can.
After 3 years of service he continued to pursue his dreams as a musician, and started learning in Rimon school of jazz and contemporary music in Israel, majoring in composition and production.
While in school he co-formed Shahor Lavan with songwriter/producer Idan Roe, produced singer/songwriter Shelly Unger, participated in various competitions for composers and bands, and performed with several acts around Israel.
He later on moved to Boston to study in Berklee College of Music, where he graduated Summa Cum Laude, in Contemporary Writing and Production.
After graduating Berklee, Daniel was hired to teach in Berklee's summer program classes of Electronic Music Production, Theory and Ensambles for 2 consecutive years.
His latest activities involves writing and producing artists, Writing music for video games, teaching music, video and audio recording of live and studio performances, photo shooting and co-producing with Eran Shaysh a video blog that supports hard working musicians.
"Keeping intense musical activities is the most important thing for me in my life. Without it, I might as well not exist at all."

Daniel Perry